Tuakau Health Centre (Tuakau Doctors & Medical Centre)
Tuakau doctors and medical centre
Our Tuakau doctors and nurses can help you with all of your health care needs.
We provide modern, convenient and continuous care.
Monday to Friday, 8 AM to 5 PM — (09) 236 8068
You can book our Tuakau doctor and nursing services online. Appointment times are available on our patient portal. Not registered on the portal? Please speak to reception staff.
All Right?
Whether the going's good or times are tough, there are lots of little things we can do to strengthen our wellbeing and boost the way we feel.
Mental wellbeing is all about feeling good and functioning well – and just like our physical health, our mental health is something we can all look after and strengthen. Doing the things that keep us well can boost our mood and outlook, and help us build handy 'buffers' so if times do get tough, we're able to adapt more quickly.
Flu shots are available now
Flu is not a mild illness. It can keep you in bed for a week or more, preventing you from caring for others, going to work, doing sport, attending church or just about anything that requires leaving the house.
New Zealand's 2023 flu vaccine will protect against four strains of flu virus – two influenza type A strains and two influenza type B strains:
+ A/Sydney/5/2021 (H1N1)pdm09-like virus
+ A/Darwin/9/2021 (H3N2)-like virus
+ B/Austria/1359417/2021-like virus
+ B/Phuket/3073/2013-like virus
The strain in bold is new for 2023.
Throughout the year, the World Health Organization monitors the different flu strains around the world and each year decides which strains are likely to cause flu in the Southern and Northern Hemispheres. Flu vaccine manufacturers make each year's vaccine by growing lots of these viruses, mostly in hens' eggs. They then inactivate the virus and extract the bits that are needed to make the vaccine.
The vaccine:
+ Does not contain any live viruses and so cannot cause flu.
+ Does not contain any preservatives, thiomersal or mercury.
+ Contains only very tiny amounts of egg protein and is safe for people with egg allergies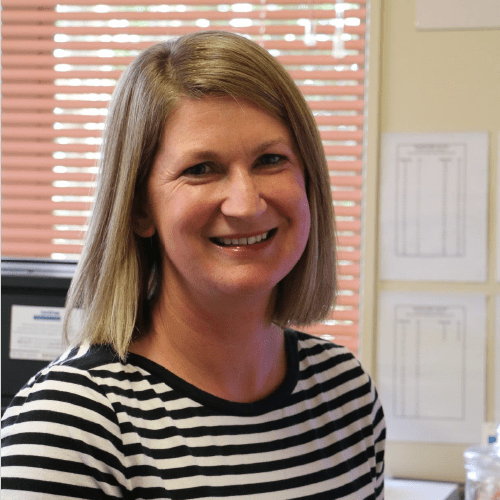 Dr Julia Lyons
General Practitioner
Julia is a GP and Director of Tuakau Health Centre (Tuakau Doctors & Medical Centre). She has worked at the practice since 2008.
Julia enjoys all aspects of family medicine and values the long-term relationships she develops with patients, and their families, over the years.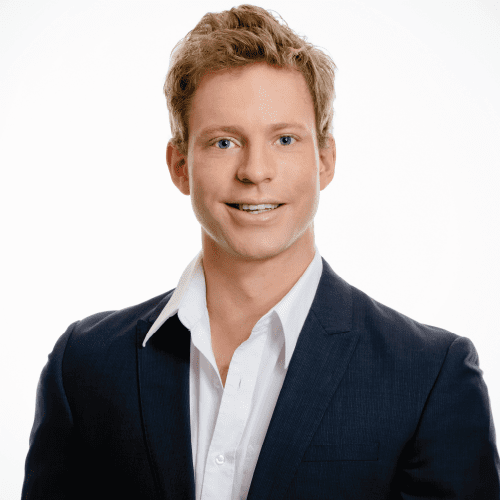 Dr Brad Stanfield
General Practitioner Registrar
Brad recently joined the Tuakau Health Centre team as a General Practice Registrar to continue his focus on primary health and holistic medicine. He has previously worked in both general practice and hospital settings.
Outside of work, Brad enjoys spending time with his family, going to the beach, playing cricket, and running a YouTube channel where he discusses longevity methods.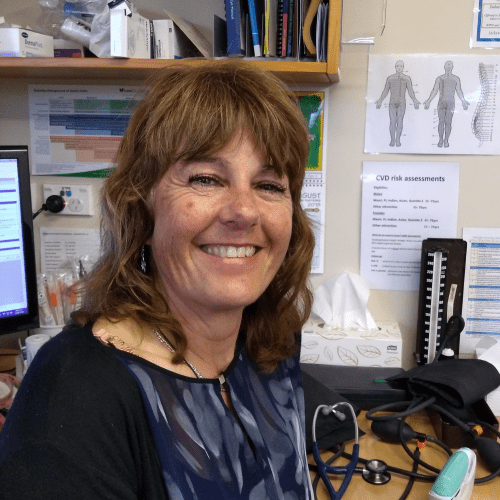 Jo Eustace
Nurse Practitioner
Jo has worked in Primary Health care for over 25 years.
She completed her clinical Master's degree with First Class Honours in 2015 and became a Nurse Practitioner in Primary Health Care in 2016.
Nurse Practitioners are advanced clinicians who diagnose and prescribe for the range of conditions seen in Primary Health Care.
In addition, Jo has a certificate in Mental health and an interest in children's healthcare.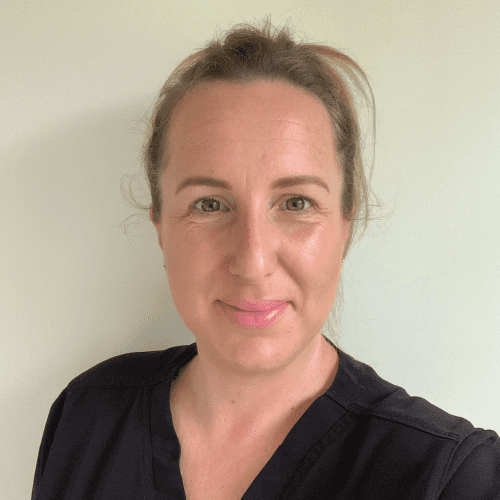 Janelle Weren
Nurse Prescriber
Janelle is a Registered Nurse with over 17 years of experience and has worked at Tuakau Health Centre since 2016.
Always eager to learn, Janelle regularly adds new skills to her toolbox. Her latest achievement is becoming a qualified community Nurse Prescriber. This qualification means she can now assess patients and prescribe medications when necessary — freeing up more appointment times with our doctors.
Embodying our commitment to success recognition, teamwork, and exceptional patient-centred care, Janelle is a shining example of the values Tuakau Health Centre upholds.
Dr Omar
General Practitioner
Omar is a GP at Tuakau Health Centre (Tuakau Doctors & Medical Centre). After finishing his MBA, he completed his Family Medicine residency at the University of Toronto in Canada and was working in Canada as a Family physician before moving to New Zealand and joining Tuakau Health Centre.
Appointment fees
Exceptional Tuakau doctor and nursing services. Affordable prices.
ACC Consultations (Registered Patients)
CSC Standard Consultations
Repeat prescription requests can take up to 48 hours to process. If your request is urgent, a same-day service is available for an additional charge. Please advise us of your urgency when requesting your repeat prescription.
PLEASE NOTE: All new patients require a double appointment for their first GP visit.
Find Us On Facebook
Tuakau Health Centre is on Facebook. And we're sharing useful health information.
Health literacy is defined as "the degree to which individuals have the capacity to obtain, process and understand, basic information health information and services needed to make informed and appropriate health decisions."
Alongside treatment, it's one of the most important aspects of the health care our practice provides. And we're now using Facebook to help patients obtain and process health information in a modern, convenient manner.
We're using our timeline to share informative posts, health initiatives, urgent practice updates and useful recommendations.
Find Us on Facebook
Need to see a Tuakau
doctor or nurse?
Monday to Friday, 8 AM to 5 PM — (09) 236 8068
You can book our Tuakau doctor and nursing services online. Appointment times are available on our patient portal. Not registered on the portal? Please speak to reception staff.
Tuakau Health Centre will use different approaches and resources to achieve equitable outcomes for the people we serve.
ADDRESS
55 George Street,
Tuakau,
Auckland 2121
CONTACT
P: (09) 236 8068
F: (09) 236 8069
reception@tuakauhealth.co.nz
HOURS
Weekdays — 8AM to 5PM
Weekends & Public Holidays — Closed
EDI: gbtkaumc